Uh oh. Rent is due today and you're not able to login to the resident portal to pay it before the deadline. Good thing you no longer have to login to the resident portal to pay your rent! Simpson is excited to announce that our residents are now able to pay their rent by simply sending a text message with the resident portal's text-to-pay feature.

How does it work?
With text-to-pay, you can pay your rent by simply texting us! We will process the payment using the options you have setup in your resident portal account. It is as easy as that!
How do I set it up?
Login to your resident portal account and activate SMS Alerts on the home screen by verifying your phone number and clicking Opt In: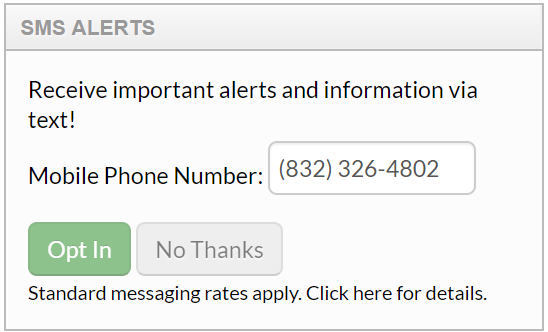 You will receive a verification message from the phone number in which you will use to text to pay your rent in the future. So, make sure to save this number in your contacts. The verification message will prompt you to respond with "Y" to confirm.
Back in your resident portal account, navigate to the Payments tab and then click on Payment Accounts. Under the TEXT TO PAY section, enter an alpha numeric PIN to use when paying via text so we can verify it is you. Select a payment account for us to use for text-to-pay and click Save.
That is it! You've successfully activated the text-to-pay feature.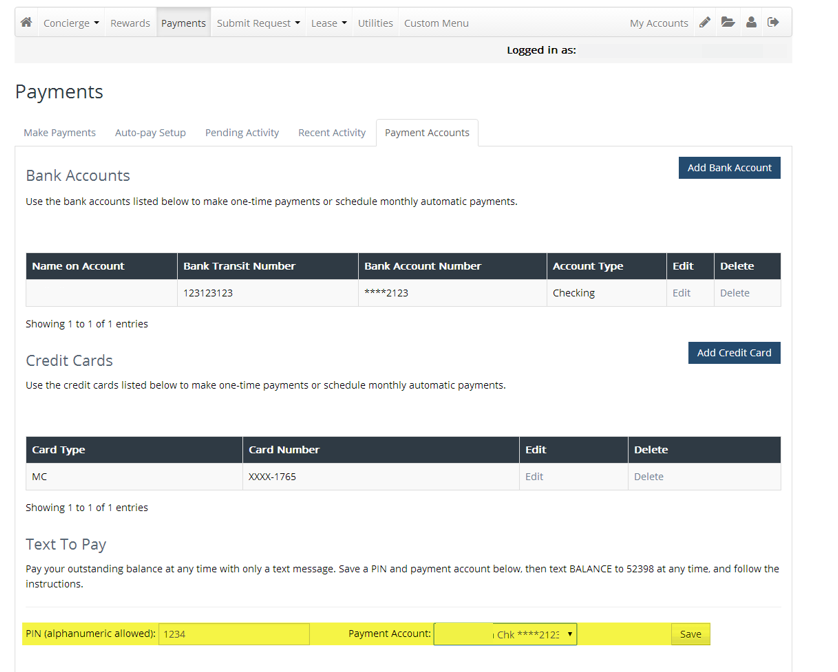 What's next?
Now that it is setup, all you need to do when rent is due is text "Balance" to the phone number your verification text came from in the above step. We will respond with the balance that is due, text back with "Pay Now" and we will then process payment. You will receive a confirmation email and confirmation text message with a confirmation number which you should keep for your records.
Can I cancel it?
Of course! If you decide you no longer need the ability to pay your rent via text message, simply text us "Stop" to cancel at any time. You can also login to your resident portal account and uncheck the "Allow Text (SMS) Notifications" setting under My Profile: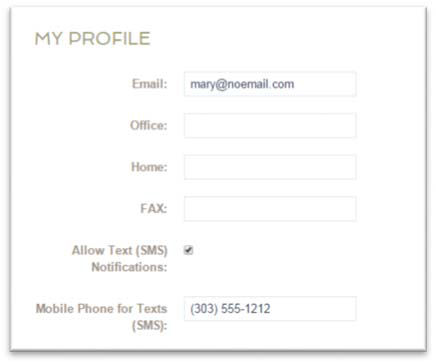 Data and message rates apply.